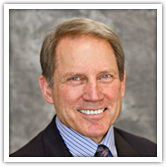 Dr. Bauman is a business psychologist who works with leaders, executives, managers and teams in industries including service, academia, health, finance, food and heavy manufacturing. He also works with family-held organizations and many municipalities to facilitate effective human resources planning. He provides pre-employment assessments, business coaching, vocational psychology, 360 degree feedback surveys, forensic services, management succession planning and many other organizational development consulting services.
He has a special interest in enabling clients to use life experiences to positively influence an individual's ability to achieve goals professionally and personally. Rick did his undergraduate work at the University of Wisconsin-Madison, where he also earned his doctorate in psychology. Through his studies, Rick specialized in industrial psychology and organizational psychology, conducting extensive research into the characteristics of compatible and effective teams in work environments. His experience includes serving as a research analyst on a number of federal and state projects orchestrated with the Wisconsin Department of Industry, Labor and Human Relations.
Rick has held leadership posts with professional, higher education, civic and recreational organizations nationally and locally. He has served as president of the Rotary Club of Milwaukee, volunteer and member of the board of directors of the Counseling Center of Milwaukee, president of the Industrial/Organizational Interest Group of the Wisconsin Psychological Association, member of the Wisconsin Psychological Association Continuing Education Committee, and on the faculty at the University of Wisconsin-Milwaukee, Cardinal Stritch University and the Wisconsin School of Professional Psychology. He has served as an advisory board member for Modern Furniture of Marshfield, president of the Metro Flying Club and president of National Psychological Consultants to Management.