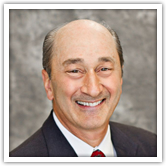 Dr. Mascitti consults with a diversity of clients in industries including consumer products manufacturing, financial, business-to-business, retail, hospitality, food service, insurance, utility, health care, academic and travel. His expertise in international leadership assessment has prompted his travel to China, Europe, South America, Mexico and Canada. He has conducted assessment interviews with managers and executives in more than 45 countries through videoconferencing.
Prior to joining Humber, Mundie & McClary as a business psychologist, Al worked for a large service organization where he led supervisory and professional placement. He also served as chair of a consortium responsible for developing one of the largest selection testing programs in the country. He has constructed, developed and validated numerous employee selection systems for executive management, supervisory, professional, technical, sales, customer service, clerical and manual positions. He has broad knowledge of federal and state regulations on employee selection testing and interviewing.
Al has a history of active leadership within academic and professional organizations. He served as managing partner of Humber, Mundie & McClary for 12 years.  He was a member of the board of directors of Marquette University High School. He was chairman of the Personnel Research Task Force for Edison Electrical Institute, sponsoring employee testing programs for more than 100 companies throughout the United States. He is a member of the Society of Industrial and Organizational Psychology. Al received his doctorate in psychology from Illinois Institute of Technology.