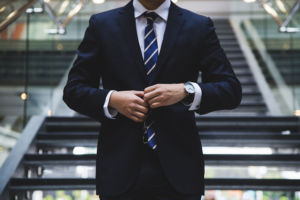 This global pandemic has caused a lot of businesses to re-evaluate operations – from how they market their products or services to supply chain diversification, updating sales forecasts, redefining worker roles and more. However, many are failing to consider how this might be a good time to make a strategic leadership hire.
What is a Strategic Hire?
Every company, large or small, has a definitive goal: grow market share, expand into another territory, introduce a new product line, or something else. Once the goal is established, leadership works on a strategic plan to accomplish it. Part of the strategic process is to identify shortfalls in leadership or staff that would prevent success.
Strategic hires are made to fill those gaps, ensuring a successful campaign. Because they are made to address very specific needs, strategic hires – especially for C-suite or executive positions – can be more time consuming and require additional resources like leadership assessments.
Why is now a good time to make a Strategic Leadership Hire?
There are several internal and external factors that could influence your need or desire to make a strategic leadership hire right now:
There are good candidates searching right now. Before COVID-19 became part of our regular vocabulary, these people probably were not interested in making a change. But, because people are working from home and have general feeling of uncertainty, change has already been forced upon them. And, they are testing the waters.
Your company vision has suddenly changed. Companies have been forced to re-examine their goals for the year, and you may not have the right leadership or executives in place to implement necessary changes and policies.
More people are on LinkedIn. Over the last few weeks, LinkedIn has "recorded a 55% boost in the users engaging over the platform." That means more people are taking a hard look at their career – and so should you.
Because when this comes to an end, you will need strong leaders.
If you decide this is a good time for a strategic leadership hire, HMM is here to help. Learn more about our Leadership Assessments or contact us today.